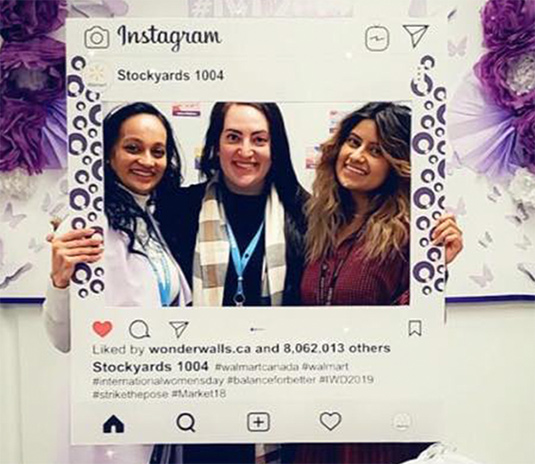 We've had gender parity in female field management since 2013!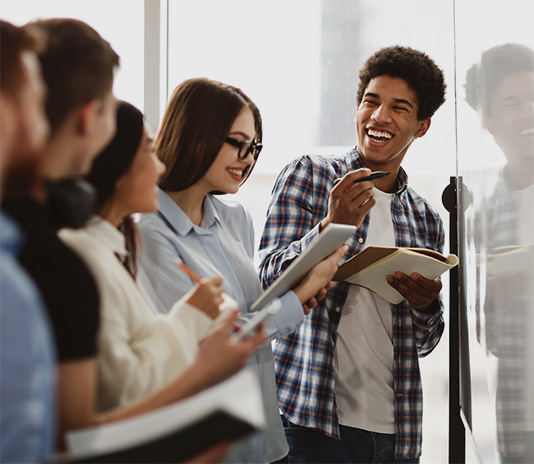 AdvancED offers post-secondary education courses and financial support to associates and eligible family members.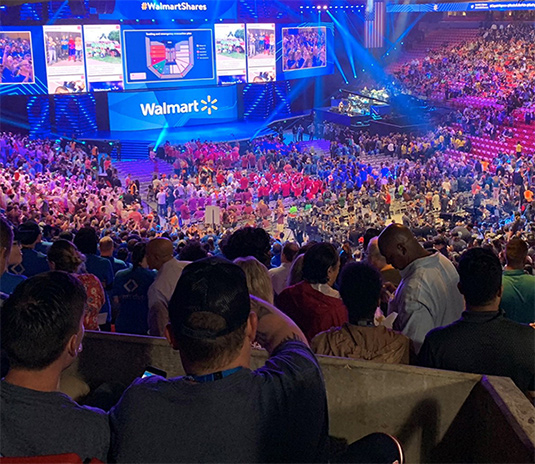 Shareholders Event: 14,000+ associates worldwide gather to celebrate our culture - think 8AM dance party/live concert!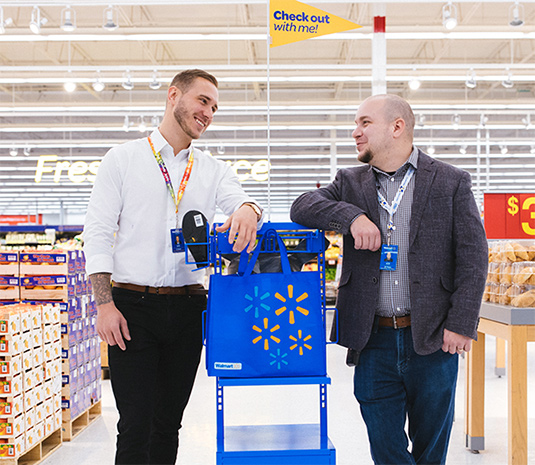 Lateral thinkers can share their ideas and make them happen with our "PitchIt!" competition.
Little
Known
Sparks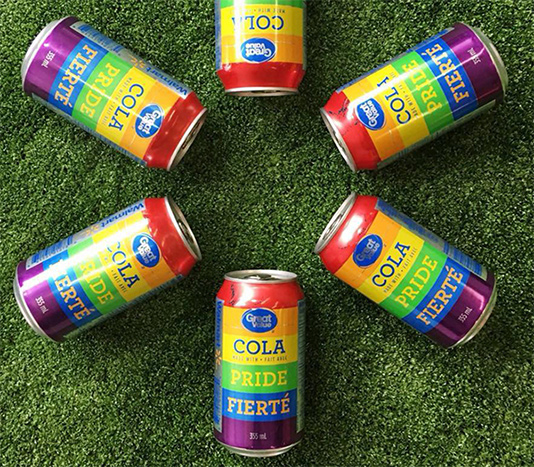 Sparking Pride with 750+ associates & allies marching in Toronto, Vancouver, and Montreal Parades.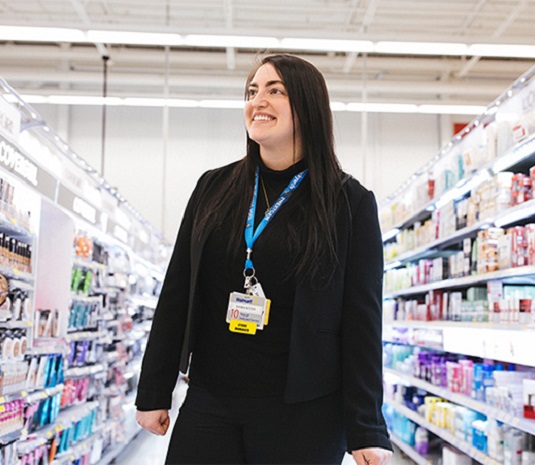 We take pride in advancing our female associates through our Women in Retail (WIR) Program. Come join the movement and help us write our story!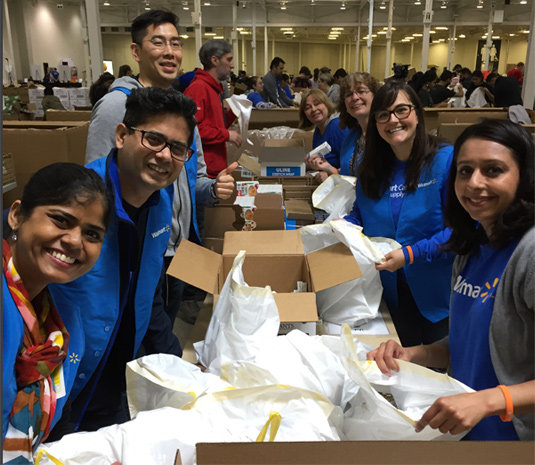 We live our purpose: since 1994, Walmart Canada has raised and donated over $650 million.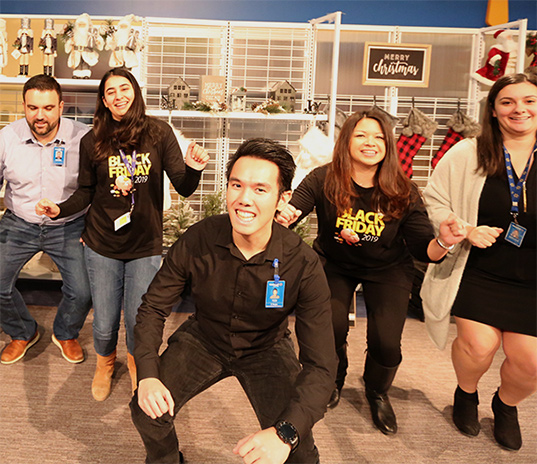 The Walmart Cheer – one of the many things that binds us together. Plus, it's a lot of fun.
Competitive Total Rewards
Every associate at Walmart Canada enjoys some of the most competitive compensation and benefits in retail that improves their financial, mental and physical wellbeing. Come join us and see how!
Check out our video to learn more about our benefit programs.
Our Story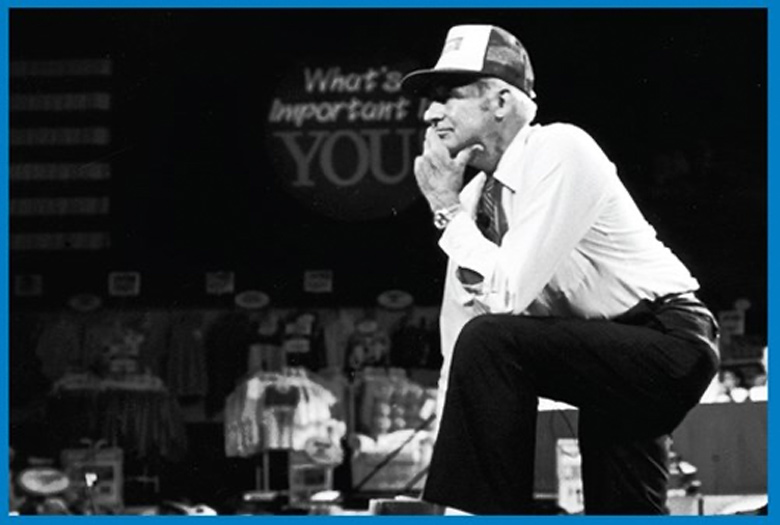 Led by our founder Sam Walton's vision of offering great value and great customer service, Walmart has expanded globally – never straying from Sam's fearless mission: we help people save money, so they can live better. This commitment drives everything we do, as we continue to bring even greater opportunity and value to our customers, always at every day low prices.
2020
Walmart Canada announces $3.5 Billion investment for growth and customer experience transformation, making online and in-store shopping experience simpler, faster and more convenient for our customers.
2019
Happy Anniversary! 25 years in Canada!
Opens first Urban Supercentre Concept Store.
Grocery delivery now available in all provinces.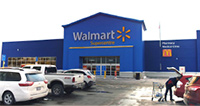 2015
Walmart Canada launches Grocery Pickup in Ontario, allowing customers to order groceries online and pick them at store. It surpasses an incredible milestone of $100 million raised over 20 years in support of children's hospitals across Canada via the Children's Miracle network.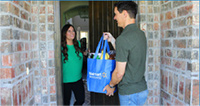 2011
Walmart.ca is launched as a place for Canadians to shop and sets a standard for e-commerce.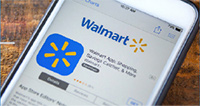 2008
Milestone: 300 stores in Canada - we just keep growing. Supercentres open, providing customers with fresh groceries and general merchandise all under one roof.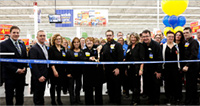 1994
Welcome to the neighbourhood! Walmart Canada opens with 122 stores across the country.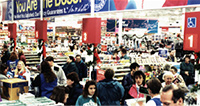 Our Values
At Walmart, we are proud of our unique corporate culture. This culture, some of which grew naturally from small-town beginnings, sets us apart from the competition. And the reason is simple: it's our values, which have guided and united us from the start.
Service to the Customer
Customer First
Frontline Focused
Innovative and agile
Respect for the Individual
Listen
Lead by example
Inclusive
Strive for Excellence
High performance
Accountable
Strategic
This shared set of values shapes our interactions with our customers and with our fellow associates. Our values are timeless and global: they are core to our past and future success.
Our Promise
Our promise to customers is no secret: we want to save them money and time to help them live better. But what you may not know is that we've made a promise to everyone who works for us as well – to be that place where you can live better.
Where you can redefine your potential and pursue opportunities that may have never occurred to you. All while changing things for the better, knowing that you're accepted for who you are, no matter what.
Purpose
This is that place where helping our customers and our communities live better makes us better too. Our mission transcends borders, job levels, titles, and responsibilities. It motivates, inspires, and connects us all.
Opportunity
This is that place where you can make the most of your talent and skills. Where you are empowered to explore the endless opportunities available across our business. At Walmart we are committed to providing you with the tools, guidance and learning opportunities to get you where you want to go.
Innovation
This is that place where we continuously accelerate forward. A place where associates are encouraged to swim upstream, to take risks, and fail fast. As an organization we continue to change the way we think and work, while always keeping the customer at the forefront.
Inclusion
This is that place where everyone is included! By fostering a workplace culture where everyone is – and feels – included, everyone wins. Associates are happier, perform at their best, and in turn, provide better service to our customers. This is truly that place where everyone belongs.
Well-Being
This is that place where we place equal value on caring for our associates as we do for our customers. Taking care of all people means giving them opportunities to live better. We strive to continue to offer our associates the right balance, with programs like flex work.
Women in Retail
We take pride in advancing our female associates through our Women in Retail (WIR) Program. Come join the movement and help us write our story!
Since 2010, our WIR-Field Development Program has been championing development, education, and networking for our internal talent. What does this look like in real life?
Our percentage of female Store Managers has doubled since launch
The WIR Program has expanded to our Store Support Centre and Logistics & Fleet associates
We've watched WIR flourish across Walmart International markets, including Argentina, China, the United Kingdom and Africa
Our program has been recognized by Profiles in Diversity Journal and HBR.org
We are proud of our progress. We know there is more to do.
Come join the movement and help us write our story!
Diversity, Equity, and Inclusion
Walmart Canada is where every associate can reach their full potential.
Learn more